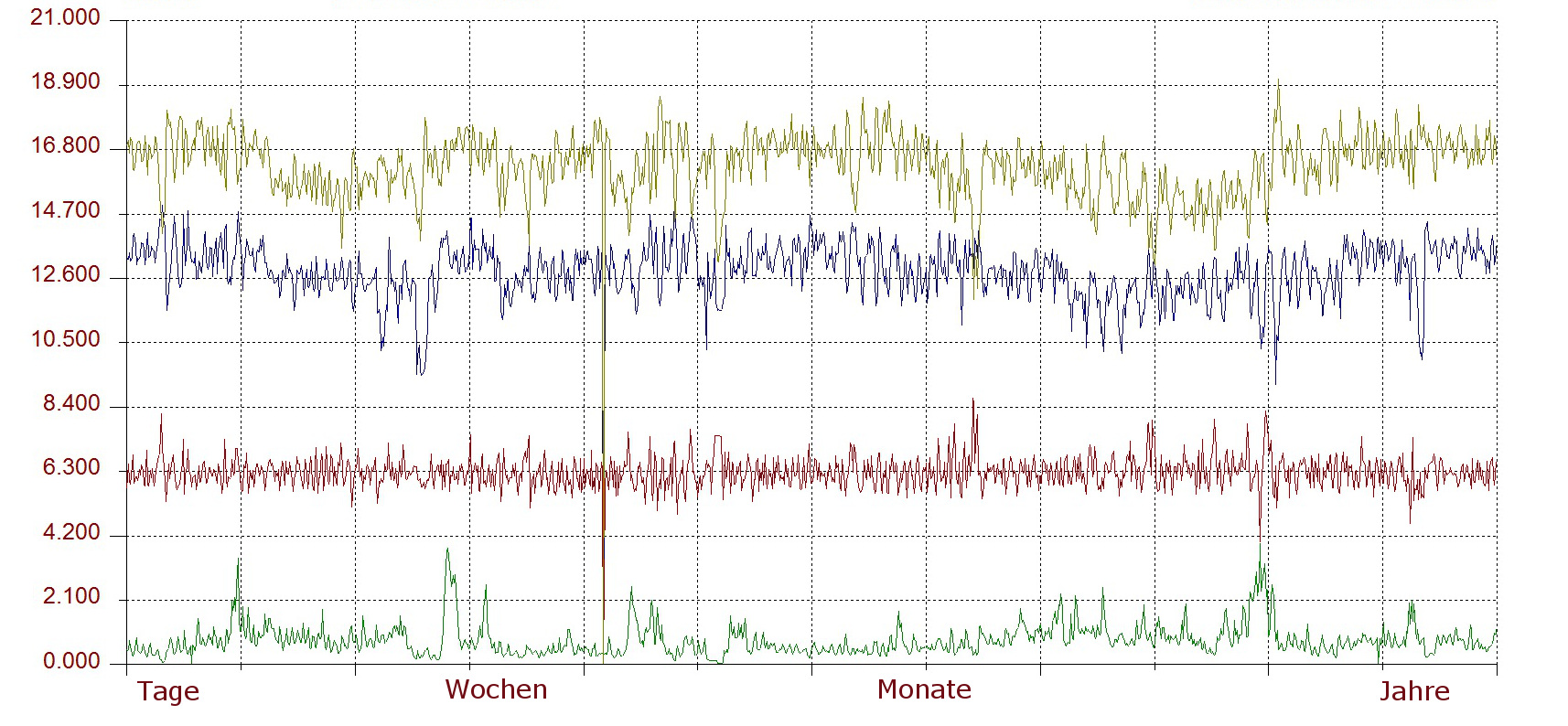 Record and store process data over days, weeks, months and years.
Using the process data recording module of WinErs you can easily solve this task on your own or we build up the complete system of process data storing and archiving, including the process connection and configuration until comissioning. Aswell the development of redundant process data archiving systems is possible.
The long-term archiving of WinErs allows compressed storing of up to 16000 signals with a storing time of 1ms. The data is only stored, when the value changes in a specified range. Stored data can graphically and statisticlly be analysed, automatically reported or exported to excel. Single signals can be included or exluded during running measurement. A secured process data archiving according to FDA 21CFR Part 11 is possible.
References:
All reference projects
Examples:
You may find examples in WinErs Demo Version. (download is possible after registration)
More Information:
Please contact us for further information [contact]